News Details
Hasbro 1993 Toy Fair Catalog
I've had, what many would call, a very lazy Thanksgiving holiday. Therefore, let's get back in the spirit of things around here with another massive catalog feature! Today we're taking a look at the 1993 Hasbro Toy Fair catalog - a little more 'recent', though still as old as most current college freshman (egad!). It starts a little Cabbage Patch-y, but soon enough you'll get your fill of Transformers G2, G.I. Joe Ninja Force, and Cowboys of Moo Mesa - right on!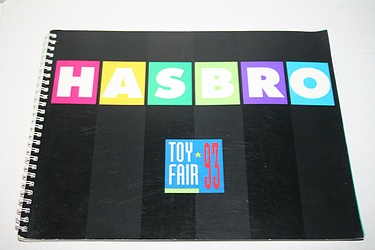 Posted by charlie on November 28th 2011, 05:11 AM
Leave Comment

Share
---
No comments have been posted.
---