News Details
Lego City Advent Calendar - 2011
It is very nearly December, and you know what that means, don't you? It means that it's time to break out the latest Lego Advent calendar here at the Preserve, and count down to the Big Day in style! As has been par for the course the past few years, Lego has released more than one of the calendars, featuring a Star Wars themed one along with the City style for 2011. We've opted to go the traditional route, so prepare yourself for some antics, some slapstick, and some Santa!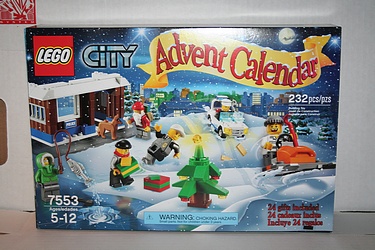 Posted by charlie on November 29th 2011, 04:07 PM
Leave Comment

Share
---
kaars
November 30th, 12:46 AM

I will be counting down with the Star Wars themed calender this year. Looking forward to seeing some good models.
cparry
November 30th, 07:07 AM

The goodly Matt over at x-entertainment.com will also be featuring the Star Wars version, so I guess we have it pretty well covered!
kaars
January 2nd, 09:07 AM

I remember you saying something about opening a webshop of some sort or did I misunderstand?
cparry
January 2nd, 12:04 PM

To borrow a phrase from Hasbro in their Q&As "Anything is possible!" :-)

Though, that's actually not a bad idea!
---