News Details
Lego Advent Calendar - Day 2
Looks like we're finishing up the week with an articulated catapult thingie that I figure Thug can use to cause trouble. Maybe that's the use for the extra part with which he was packaged? It certainly fits well, and flings across the room with the proper determination. So - into the weekend we go...I predict one more accessory tomorrow, and then another character - perhaps a 'good' one to counter Thug.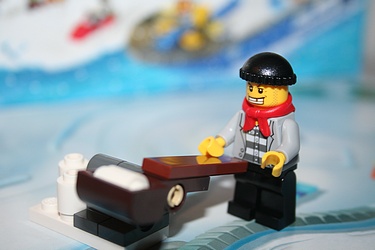 Posted by charlie on December 2nd 2011, 12:49 PM
Leave Comment

Share
---
No comments have been posted.
---