News Details
Lego Advent Calendar - Day 13
Deputy Chief LaFours has turned up - seems Gendarme is being a little too chummy with Thug and whoever the mysterious hatchet man may be. He's just arrived at the station, and is sizing up the scenario. Maybe the 14th will give him some Jaws of Life or a 10' tall exosuit with which to burst into the station...we can hope, at least.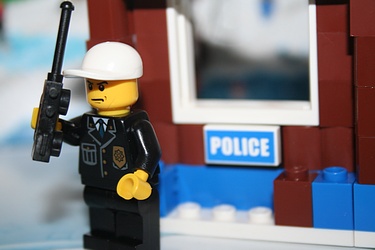 Posted by charlie on December 13th 2011, 12:34 PM
Leave Comment

Share
---
No comments have been posted.
---