News Details
Lego Advent Calendar - Day 16
Oh Lego - just as I thought you were on the ball by giving us a cool car for Thug to drive around in, I find that the follow-up day is...more car. A stop sign, a mailbox, a speedbump - all of those are pedestrian examples of things that still probably would have been more interesting than white panels for the minimal, but satisfactory surprise for day 15.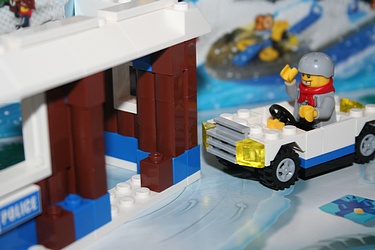 Well - maybe it's a matter of perspective. Maybe I'm just not in sync with the designer's idea this year to span more complex sets over several days. I maintain that with such a limited number of prizes, and such a need to keep it fun and interesting, that you really can't spend 4 days building a police station (of all things) or have a grill and white doors for a car take up a slot. I suspect, with some amount of trepidation, that tomorrow will bring us, perhaps, a roof for the car. Guess we'll find out in about 15 hours! In the meantime, please enjoy this day 16 image from the
2010 calendar
.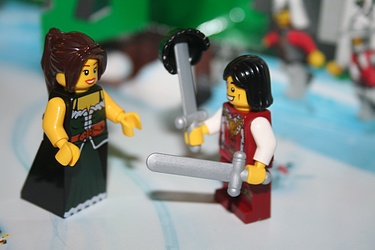 That's right! All what's left of him is his hairpiece!
Posted by charlie on December 16th 2011, 11:52 AM
Leave Comment

Share
---
No comments have been posted.
---