News Details
Lego Advent Calendar - Day 20
It may not seem to be bringing the calendar around to much of a Christmas theme, with only a handful of days left in the countdown, but I'm sort of amused by the Bond-esque getaway snow mobile that Thug and LaFours have gotten on this day.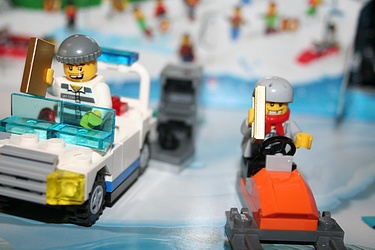 They got that Leprechaun gold!
Posted by charlie on December 20th 2011, 10:18 PM
Leave Comment

Share
---
No comments have been posted.
---