News Details
Lego Advent Calendar - Day 25
Before leaving for the holiday I failed to get a 'group shot' of all of the Lego surprises that were unleashed over the course of the month. Typically I take the opportunity to complete their dream of making a nice holiday diorama, perhaps as they intended, perhaps not, to celebrate the culmination of the Christmas season on the one, massive, ultimate day. That, I suppose, will happen a little later this year! However, in the meantime, and 1 day after the 25th, let's at least have a look at the contents of the final day, where some festivity finally reared it's head, however incongruous it may be with the proceeding majority of days.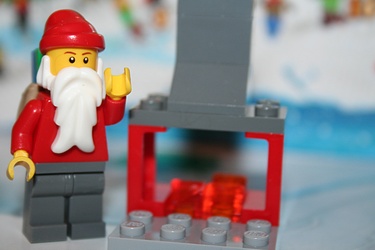 A gift toting Samichlaus relaxes by the roaring brickfire, and today we'll say that he's taking it easy after another long and successful world tour.
Posted by charlie on December 26th 2011, 07:08 AM
Leave Comment

Share
---
No comments have been posted.
---