News Details
AmToy 1981 Catalog
While this 1981 AmToy product catalog contains mostly traditional "girl's toys" - and a few gems like Super Pickle - it was only a few years later (1985) that they would bring us Madballs! Click through the image to check out the products they were pushing at the start of the decade, and keep fingers crossed that I can find more catalogs from this company to fill out their history here at the Preserve!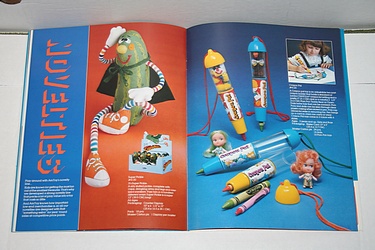 Posted by charlie on December 27th 2011, 11:11 AM
Leave Comment

Share
---
doctorkent
December 28th, 07:30 PM

DUDE!!!!!!!!! PUZZLES THAT GO! TOYFINITY MYSTERY #1!
cparry
December 28th, 08:59 PM

Whoa - talk about serendipity! I KNEW there was a reason I got this catalog and went to the trouble to post it!
---