News Details
eBay Watch - Sega Master System Massive Lot
I am, of course, a fan of the glorious Sega Master System, and am on a somewhat lazy and occasional quest to finish my US Release collection and post them all to the Preserve. Someday, I tell you! Well, here's an eBay Watch for today of a fairly massive Master System lot, but the engrish and general lack of clarity on what games have their instruction manuals, and the hilarious 'redaction' of one title from the image, certainly fail to inspire the confidence required for a $2850 opening bid! Well, it's a fun picture none the less, and feel free to click through to up this dude's hit count, leading to that much greater disappointment when no one bites.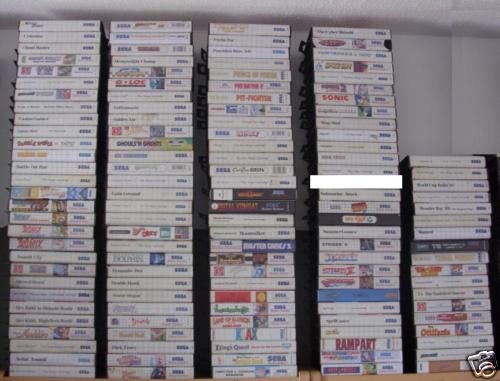 Posted by charlie on December 28th 2011, 09:17 PM
Leave Comment

Share
---
No comments have been posted.
---