News Details
HG Toys - 1984 Fall-Winter Catalog
Time again for another fairly obscure
company catalog
, this time from The Greatest Year! I was taken by this list of products from the past (as I am by most such lists) as I recognized many of the items, but certainly was new to the knowledge of HG Toys. I find it fun and fascinating, as I hope you do also, to learn more about the companies that made the strange tie-ins like inflatable He-Man punching bags and Disney snow shovels. For all that and more, click the image below and see what HG Toys was up to in the second half of 1984!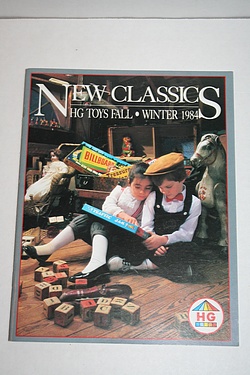 Posted by charlie on January 2nd 2012, 11:30 AM
Leave Comment

Share
---
No comments have been posted.
---