News Details
Toy Fair 2012 - Hasbro Galleries Forever
Still more
Hasbro galleries
for your viewing pleasure - because there are a ton of them and I'm not done yet! Be sure to check out RZA as Blind Master, and the bladed hat that he specifically requested to be included with his action figure! Also don't miss the Kre-O Battleship sets - which I think lend themselves much better to this building system than the Transformers of last (and this) year.
G.I. Joe: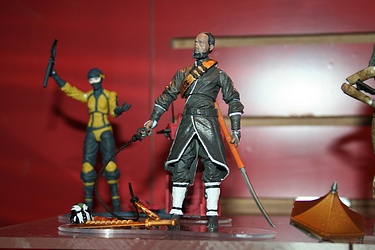 Kre-O: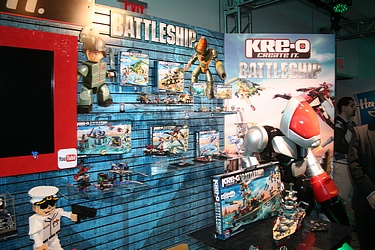 Posted by charlie on February 15th 2012, 10:08 PM
Leave Comment

Share
---
doctorkent
February 16th, 06:44 AM

KREO!

Good work. Surprisingly, I hadn't seen a good pic of the Cliffjumper box set before now.

If I had been at the show, I would have asked them where the Hound Kreon will show up. They snuck him into displays last year, but I don't see him in any of these sets...
cparry
February 16th, 06:57 AM

Glad I could add something new to the discussion!

I may be able to ask your question of a Kre-O contact I have, though you never know exactly how that will work out.
---