News Details
1995 Arco Boys Catalog
What's that you say? 1995 isn't all that long ago? Well, this catalog was printed the same year that many current college freshmen were busy being born, so I figure that makes it vintage enough to contain some already-forgotten products, even if the date doesn't contain an '8'.
Check out
this short but fun catalog for a number of Hot Wheels sets, including Baywatch branded sets, and my favorite Hot Wheels playset through the ages - the car wash!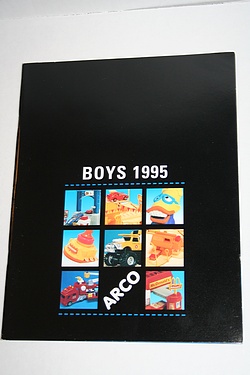 Posted by charlie on March 14th 2012, 08:25 PM
Leave Comment

Share
---
No comments have been posted.
---