News Details
eBay Watch - RCA Studio II
We'll end the week with a fairly complete and exciting
RCA Studio II auction
over at eBay. This system has really been gaining in popularity over the last two years, and it is more and more rare to see such a (nearly complete) set of games with a nice example of the system - albeit missing the power cord. Given what the single boxed, complete carts have been selling for lately, this represents a fairly good deal!
If you want to check out the also-ran system from 1977 that very nearly was the first to market with interchangeable game carts, this would be a great place to start!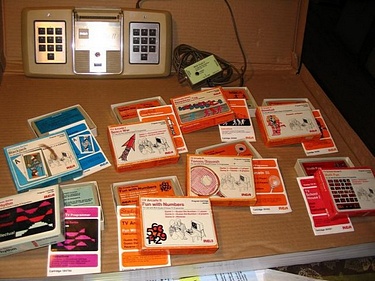 Posted by charlie on March 23rd 2012, 01:36 PM
Leave Comment

Share
---
No comments have been posted.
---