News Details
eBay Watch - Air Raiders Battle Dashers
Fluctuating in value here and there, but always an important part of the small yet much adored (around here anyway)
Air Raiders
line, the Battle Dashers were fun in feature and form factor. Here is
nearly
a complete set, but the photo was so pretty I just had to give the seller credit for their effort, and feature their sale! Sure they are a little pricey, with no packaging or instructions but that picture speaks 1000 words. Good thing too, since the pack-in comic pages are missing as well!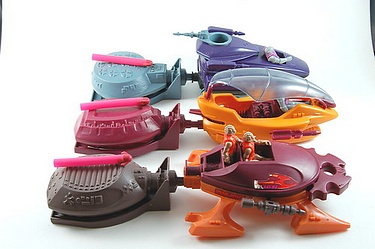 Posted by charlie on May 10th 2012, 10:19 PM
Leave Comment

Share
---
No comments have been posted.
---