News Details
eBay Watch - Fairchild Channel F with all games!
Here's a fun one, that somebody clearly spent a lot of time getting together - a full set of Fairchild Channel F games and a system to play them on! Now, they aren't all boxed and complete, but it is neat to see a full set all together - something I've not seen in quite some time. (ok, they are missing cart #15...but so close!) We'll end the week with this, and I hope everyone has some fun plans for what sounds like a perfect summer weekend, at least in the Northeast!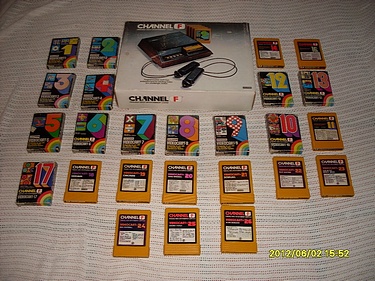 Posted by charlie on June 15th 2012, 09:10 PM
Leave Comment

Share
---
No comments have been posted.
---