News Details
eBay Watch - Transformer G1 Venom with Ghettobeer!
I am always amused by eBay sellers who have a theme with their photos. I like to think it's why I insist on my crazy hand held catalog pictures - there's certainly no doubt where it came from, even without a watermark! So it certainly brought a smile to my face when I found eBay seller lakeportghettobeer - who seems to sell primarily Transformers, all carefully pictured with a bottle of what I figure is his local, well, ghetto beer!
While he has dozens of hilarious pictures, I chose this one of Venom because I haven't seen my Deluxe Insecticons in a while and it made me all nostalgic, as just about everything does. So - go check out
this auction
, along with
the rest of his listings
, for some quality G1 Tfs and fun photography!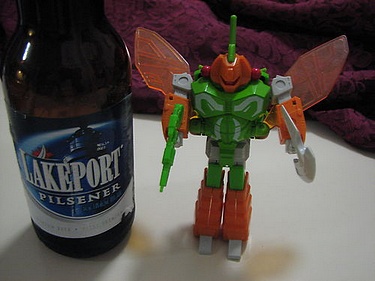 Posted by charlie on June 19th 2012, 09:41 PM
Leave Comment

Share
---
No comments have been posted.
---