News Details
eBay Watch: Big Jim - Sky Commander
I have a few standing searches with eBay, as I'm sure most of us do. One of them is for Sky Commanders, since that mid-eighties line holds a special place in the heart of the Preserve. A funny thing about eBay searches is that you typically rope in items that you never knew existed, but which satisfy your search criteria. Every few weeks, my Sky Commanders search brings back a massive playset from the old Big Jim line - the Big Jim Sky Commander! In all the years of getting these search results, however, I can't remember ever seeing one that came with the original box - which is of course glorious. So - click through to see this very reasonably priced auction, and consider adding it to your extended Sky Commanders collection!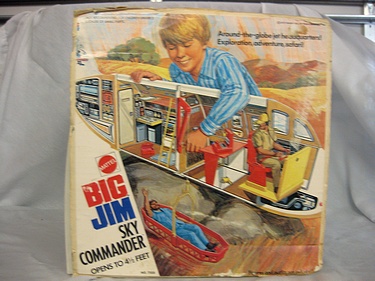 Posted by charlie on July 12th 2012, 07:19 PM
Leave Comment

Share
---
No comments have been posted.
---