News Details
eBay Watch - Majestic Pile of TurboGrafx-16
In the market to start a TurboGrafx-16 collection from scratch, after all these years? Well this dude isn't messing around! No arguing over who gets to use the TurboStick, just give all three of your pals an equally massive controller, all jacked in through what appears to be an EB-fresh TurboTap. Enjoy some Blazing Lazers, R-Type and Victory Run, along with a pile of great 1-player games, and this set will get you ready for the oncoming winter of 2012!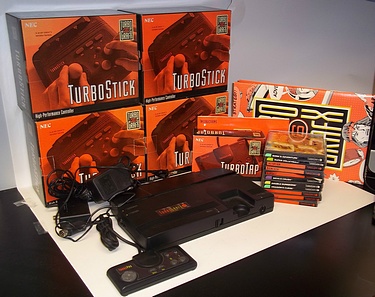 Posted by charlie on August 2nd 2012, 02:12 AM
Leave Comment

Share
---
No comments have been posted.
---