News Details
eBay Watch - Starship Troopers Pinball
Know Your Foe!
Fans of this spectacular movie had reason to rejoice when Sega Pinball (of all things!) released the
Starship Troopers machine
in 1997. Given how few and far between new pinball machines actually are these days, it's a matter of quite some import when a property is selected. Also cool is that Sega Pinball was involved - a rare player in their own right - who made only a handful of machines, but all titles you've likely seen, like
Twister
,
X Files
and
Goldeneye
!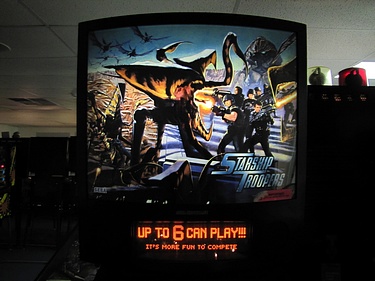 Up to 6 can play!!!
Posted by charlie on August 9th 2012, 08:20 PM
Leave Comment

Share
---
doctorkent
August 9th, 09:04 PM

Ah! Never played, but want to!
cparry
August 9th, 09:06 PM

I don't believe I've ever played it either - it must be quite rare! I see that it already sold for the $2000 BIN, so someone out there knew just how rare it was, and now it's theirs.
---