News Details
eBay Watch - Another Man-O-War!
Air Raiders collectors, take heart! In an unprecedented event, there are two, count 'em TWO, Man-O-War vehicles up for bid at the same time! This more recent lot is really quite beautiful, and also complete, including the dastardly, hard to find surveillance pod! Now, it seems that there is enough to go around, for everyone.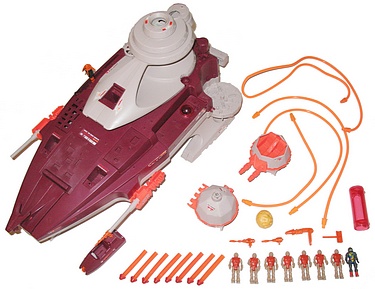 Posted by charlie on August 28th 2012, 06:29 AM
Leave Comment

Share
---
No comments have been posted.
---