News Details
eBay Watch - Power Lords Volcan Rock
Ahh, the mysterious Power Lords line, and yet another classic, massive 1980s playset, the likes of which we simply never see these days! This one is starting at $99.99 and has one bid - I'll have to defer to the wise DoctorKent for an average price on this one, or we can all find out together in several days.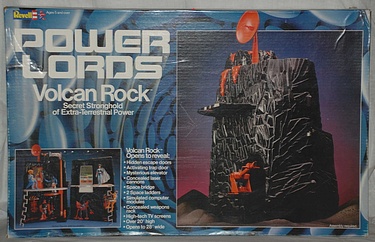 Posted by charlie on October 11th 2012, 08:01 PM
Leave Comment

Share
---
doctorkent
October 12th, 05:12 AM

The set can hit ridiculous prices if sealed. Highest i saw was $800. Condition is king on this thing- Revell used model plastic on these. Brittle even when brand new.

It would be great if there was some group of people out there fulfilling playset needs in the way the TF 3rd party guys have done.
cparry
October 12th, 06:38 AM

Thanks for the info Doctor - spot on as always!

Yes, that would be great if someone were in a position to make these playsets, wouldn't it?
---