News Details
eBay Watch - Yet Another Man-O-War!
I don't know exactly when the massive Man-O-War vehicle from the Air Raiders line became common, but this is yet another example available on eBay, which will end tomorrow. Earlier this week an (admittedly beautiful) example of this ship in un-assembled condition ended deservedly over $300. Looks like this one may be on target to close for considerably less, with the damage to the box art and that dastardly foam ball nowhere in sight! Well, have a look and see if it might be worth your time. I'm of a mind to suggest picking these up while they are thick on the ground, because this isn't likely to last long!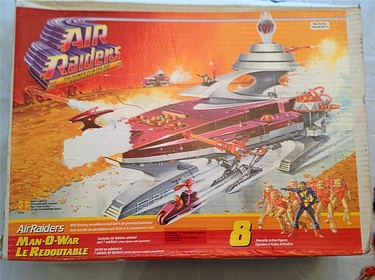 Posted by charlie on October 18th 2012, 09:17 PM
Leave Comment

Share
---
No comments have been posted.
---