News Details
eBay Watch - Williams "Smart Set" Pinball (1969)
A massive array of titles were produced by the several large pinball manufacturers in the 60s and 70s, and here is one now! This is
Smart Set
, released on June 12th, 1969 says the astonishingly rich
ipdb reference site
. I like this machine because it's close to me geographically, moderately priced (though sort of on the high side) and a great example of a Williams 4-player tropical theme game with classic Christian Marche artwork. Better yet, it even works! Yes, buying a pinball machine is a big material commitment given the difficulty of moving it and the space it takes in the home to set up, but with winter coming it's worth a little focus on indoor recreation! Not to mention all the skills you'll have to develop to keep it running.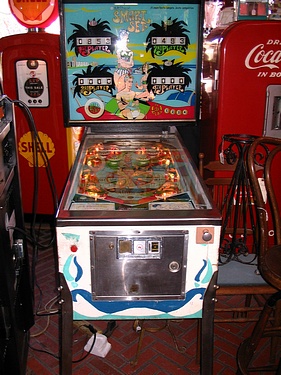 This same seller has also posted a delightful video game themed Heathcliff lunchbox - I simply had to feature it as well!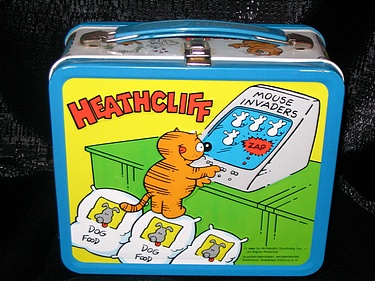 Posted by charlie on October 22nd 2012, 09:12 PM
Leave Comment

Share
---
No comments have been posted.
---