News Details
eBay Watch - Japanese Trypticon Box
"Greetings wonderful people of the America and worldwide if you are watching this auction."
So begins the seller's statement associated with this beautiful package. You get no Trypticon, but you do get this wonderful Scramble City era box as well as the styrofoam! The shipping is $50 to the US and the seller tries a little too hard to say he won't rip you off, so buyer beware, but the pic was too pretty to avoid posting!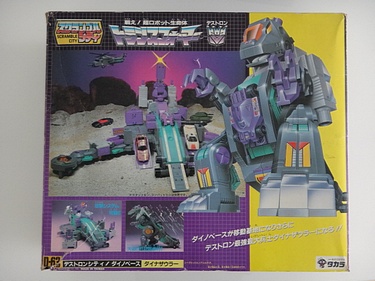 Posted by charlie on October 24th 2012, 08:21 PM
Leave Comment

Share
---
doctorkent
October 25th, 09:12 PM

Someone I know couldn't pass up this deal. No, not me.
---