News Details
Picture Pages Promo VHS
I'm a huge fan of the Bill Cosby Picture Pages episodes from the late '70s and '80s, so was intrigued by this little oddity that popped up a few days ago. I fear, though, that it may be the versions of the episodes with the vastly sub-standard theme music, slowed down to about half speed and sounding like yacht rock. Well - still a fascinating artifact, and tempting to pick up!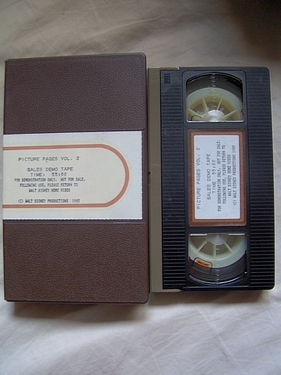 Posted by charlie on November 5th 2012, 09:43 AM
Leave Comment

Share
---
No comments have been posted.
---