News Details
eBay Watch - Milton Bradley Catalog - $0.10!
I sort of forgot to bid on that last ancient Milton Bradley catalog that popped up on eBay recently. Here is where the disembodied voice of DoctorKent chastises me to use a sniping service, at the very least to remember to do such things!
Well, here is another classy looking MB listing, this one apparently from "the '40s", which is about as precise as the seller is able to be for us. Well, I'm digging the cover, and certainly am intrigued by listings for games such as "Fibber McGee" for $0.50. How can I say no?!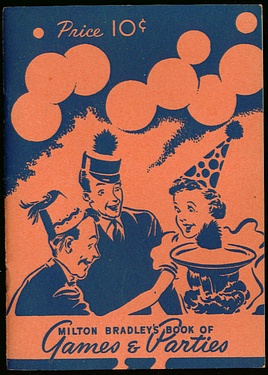 Posted by charlie on November 20th 2012, 10:39 PM
Leave Comment

Share
---
doctorkent
November 23rd, 12:37 PM

I would do paid compensation for eSnipe, if they offered such a thing.
cparry
November 24th, 08:21 PM

Well, you're already doing a good job advertising for them, at least!
---