News Details
Playmobil Advent Calendar - 2012
Whoa, it's December 1st already! That means it's time to start out this year's Advent Calendar! I know that we have a tradition around here of doing the Lego calendar every year, but I wanted to mix things up a little bit this time around and try the Playmobil version. They can still win me back next year with a Monster Fighters theme - keep it in mind!
So this year, I was lucky enough to track down the Playmobil Pirate calendar at a small toy store in Concord Massachusetts - a great place to pick up such a fine piece. Check out the calendar above as I reveal a new piece every day, and click through the image below for a few more angles of the day 1 surprise - our first scurvy pirate!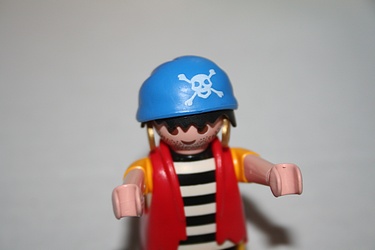 Posted by charlie on December 1st 2012, 07:44 PM
Leave Comment

Share
---
kaars
December 3rd, 11:21 AM

Just got my hands on wave 3 of transformers prime and ratchet.
Will send the photos.
cparry
December 6th, 05:04 PM

Awesome - thanks kaars!
---