News Details
Merry Christmas!
Merry Christmas to Preserve readers far and wide!
The playmobil advent calendar this year was really a great surprise, resulting in a huge pile of accessories with great play value, even if a few of the days were a tad light along the way. I'm excited by the selection, and plan to check it out next year! Here's an overview diorama of the full set up - I'm sure you can find your favorite part in there someplace. The cannon also fires the projectile across the room! Haven't seen that sort of thing since 1982.
I hope everyone has had a relaxing day, regardless of what you celebrate, and that you are keeping warm and staying happy. Best to you and yours in the year to come!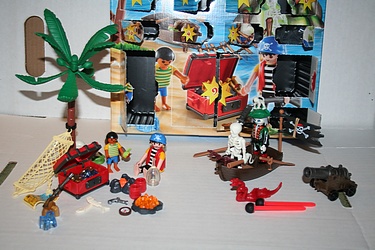 Posted by charlie on December 25th 2012, 12:21 PM
Leave Comment

Share
---
No comments have been posted.
---