News Details
eBay Watch - Japanese Starbird
I've recently begun watching the fun Starbird ships made by Milton Bradley back in the '70s. Well, I've not seen this one before - a beautiful Japanese version of the Starbird from that same period! The seller is looking for an understandably decent price, and I do hope they find it!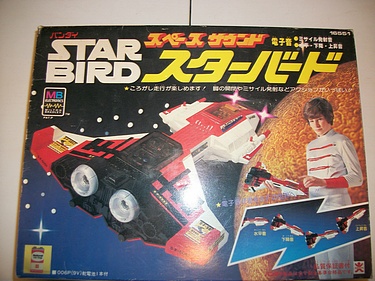 Posted by charlie on January 6th 2013, 10:16 PM
Leave Comment

Share
---
doctorkent
January 7th, 06:09 PM

Beautiful.
---