News Details
eBay Watch - RCA Studio II Lot
I always like a good RCA Studio II lot, and this one catches my eye with a complete set of games, and potentially some sort of original mailing box for the set! Or, more likely, just a beat up old cardboard box that the vintage owner assigned to game storage back in the day. Maybe that makes this 'folk art' - which will double the price. Have a look at this one - what a great chance to pick up this collection all at once, on a system that is finally being noticed with an escalating price!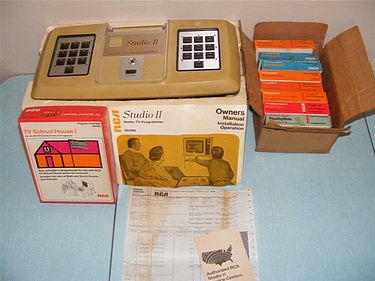 Posted by charlie on January 10th 2013, 10:34 PM
Leave Comment

Share
---
No comments have been posted.
---