News Details
eBay Watch - Captain Power Shipping Box
The very last thing I should do is start collecting original product shipping boxes, but that shouldn't keep us all from appreciating them when they turn up. Now, I'm sure I miss some things here and there, but I keep a fairly decent eye on Captain Power items, and this is a pretty unusual and rare item. Have a look, wouldn't that just look great in a master level display of the line? Well, I'll try to talk myself out of it, and since it ends in about 20 hours that'll probably be that. Also - it's shipping from Italy - home of many extended-series items for Captain Power as well as STARCOM and other favorites. Enjoy the history, though - it's a good one!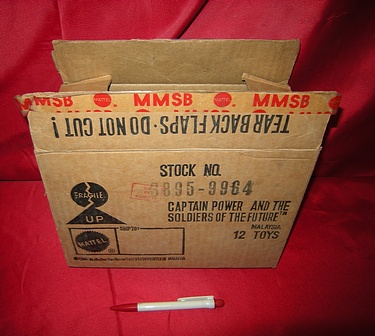 TEAR BACK FLAPS - DO NOT CUT!
Posted by charlie on January 17th 2013, 10:43 PM
Leave Comment

Share
---
No comments have been posted.
---