News Details
Transformers - Beast Hunters and Fall of Cybertron Checklists
As a helpful guide to those who are working on the collections, I'm carrying forward my proud tradition of Transformers Checklists here at the Preserve and am putting together lists for the two main Transformers lines that Hasbro currently has on shelves. Keep an eye on our
Beast Hunters
and
Fall of Cybertron
toy checklists for updates as these lines grow and mature.
I am really impressed by the variety and quality of product that Hasbro has on shelves now, and it's even mostly possible to find - what a shock! Given that they talked up at Toy Fair the massive 30th anniversary celebration that is coming soon to a toy aisle near you, and these could be seen as somewhat 'bridge' lines, they are pouring a lot of really great effort into them. When an anniversary is on the horizon, this sort of in-between product really suffers, so if we are seeing this sort of quality already, let's hope the anniversary will really be something!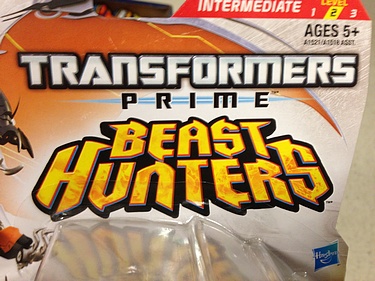 Posted by charlie on March 24th 2013, 09:12 PM
Leave Comment

Share
---
No comments have been posted.
---