News Details
eBay Watch - Thundercats Tent
You know what would have been an awesome thing to have in 1986 at the age of 9? If you answered a Thundercats Tent, then you are obviously correct. Look at this thing - it has a gun turret - awesome.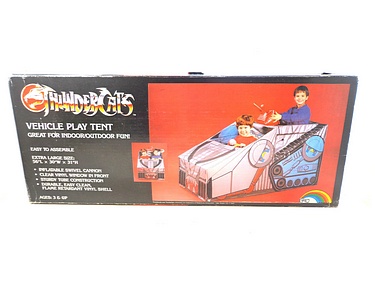 Posted by charlie on June 15th 2013, 08:38 PM
Leave Comment

Share
---
Kimpak
September 15th, 12:15 PM

I had this. It was indeed the awesomest thing I had at the time!
cparry
September 16th, 09:04 AM

First hand experience - fantastic! Feel free to share fond memories.
---