News Details
Best Lock Generic Brand Explosion
At Big Lots the other day, I couldn't help but notice the line of Best Lock building sets they carry, and their sudden brand explosion! Someone over at Best Lock is doing a great job acquiring recognizable brands, and these Terminator and Stargate sets look pretty good. Be on the lookout!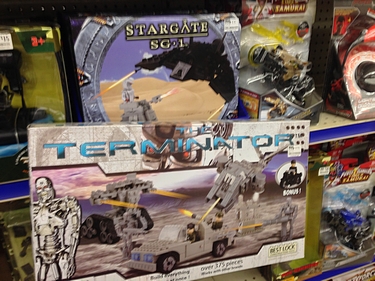 Posted by charlie on November 15th 2013, 03:50 PM
Leave Comment

Share
---
No comments have been posted.
---