News Details
$5 Buys a Lot of Vader
I just had to laugh about what a tremendous amount of Vader a $5 price difference appears to buy (compared to the diminutive Anakin on the right). Granted, the big Vader is a hollow shell, but I think it looks pretty great and even has cloth goods! Seems like a good thing to have towering over your SW shelf in the collection. Several have already moved from the shelves in stores here, so may be going fast - good luck!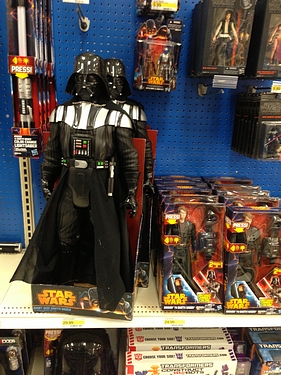 Posted by charlie on January 8th 2014, 04:32 PM
Leave Comment

Share
---
No comments have been posted.
---