News Details
Transformers Generations - Junkheap
Stumbled across my old Junkheap figure the other day. I'm reminded how pleased I am that Hasbro took the time to make these so we can all recreate one of the greatest (stupidest?) scenes from Transformers: The Movie. Of course - hopefully you picked up 20 or 30 of them to do it right!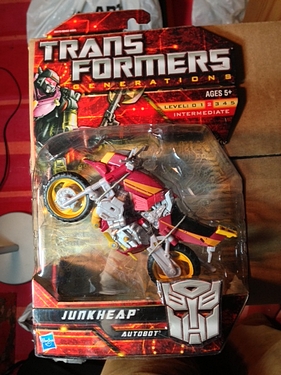 Posted by charlie on January 18th 2014, 07:17 PM
Leave Comment

Share
---
No comments have been posted.
---