News Details
Egyptian Articulated Dog - 1400 BC
Here's a new one! This carved dog has an articulated jaw, and is estimated to be from the Late Dynasty in Egypt, around 1400BC! Saw this at the Metropolitan Museum of Art in New York last week, and knew it would fit right in!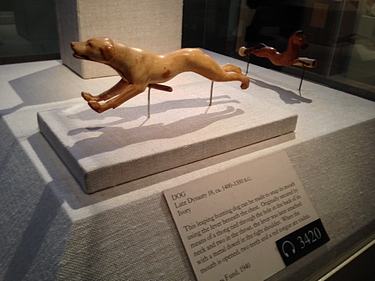 Posted by charlie on January 29th 2014, 05:30 PM
Leave Comment

Share
---
No comments have been posted.
---