News Details
Star Wars Last Jedi - Obi-Wan Kenobi
The new Solo figures are hitting shelves, but since I've not really tracked them down yet, let's enjoy the pretty decent Obi-Wan figure from the
Last Jedi line
of late last year. The art on these cards really was spectacular and does credit to the long tradition of great packaging with our favorite Star Warring characters. Click the image for an expanded gallery and specs on this harder to find, 'Teal: wave 2' figure.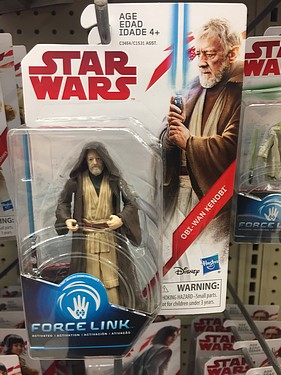 Also enjoy an image of the freshly stocked Toys R Us Star Wars section when I found this figure. While my local store hasn't closed yet, it is certainly a sad place to go now, and will thankfully be able to live on in our memories and images like this.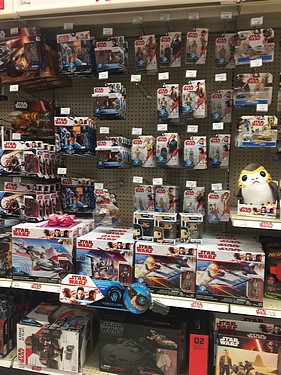 Posted by charlie on April 17th 2018, 06:05 PM
Leave Comment

Share
---
No comments have been posted.
---