News Details
Captain Power - Lt. Tank Ellis
I love Captain Power. I always have, since the first time I shot at targets during the live-action tv show on Saturday mornings with my XT-7 Powerjet, up through more recent times when I became a Babylon 5 fan and learned the Straczynski connection. Heck, Tank makes the show cool all on his own, being a friend of Schwarzenegger with bit parts in nearly all of his movies, along with a large and awesome role in
Mallrats
, still my favorite Kevin Smith movie!
It is surprising and also inexcusable, therefore, that I had failed to post the
Lt. Tank Ellis
figure to the Preserve
Captain Power archive
for these many years. Well, that's finally remedied!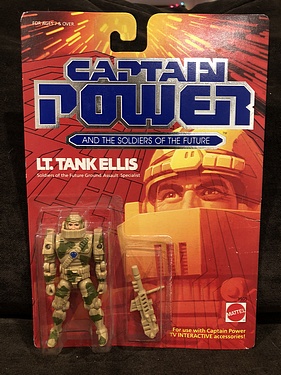 Posted by charlie on January 1st 2021, 12:56 AM
Leave Comment

Share
---
No comments have been posted.
---