News Details
1986 Galt Toys Catalog
I was sold on this 1986 Galt Toys catalog based on the beautiful cover design alone. These guys really had 1986 figured out! To then realize that this catalog is a 150th anniversary issue was really fascinating.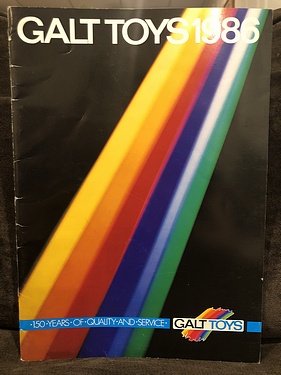 Remarkably, the parent company to Galt Toys, which was Galt Educational, was started in 1836 in Manchester, UK. Rarely do we see a toy company with quite such a distant pedigree! This original company sold classroom equipment, and it wasn't until the much more recent 1961 that Galt Toys was formed as a new division within the company. Then, they were able to bring us a whole array of fun crafting products, to the benefit of preschools everywhere!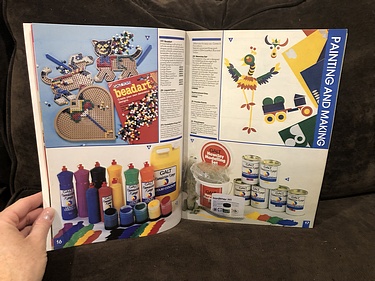 Posted by charlie on April 5th 2021, 10:03 PM
Leave Comment

Share
---
No comments have been posted.
---