News Details
the green pickle
At long last, the third and currently final leader class figure from the new Transfomers 2007 movie toy line has been posted. Brawl remains hard to find, like everything else from this series, at least in my town, though I hear he's becoming more widespread. He really is a good looking figure, and the display window works great to show off the design.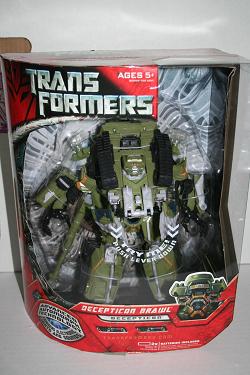 While doing a google image search for 'Spiderman pinball' in order to determine the likelihood that a garage sale ad is in fact referring to a $100 home model rather than the awesome old Spidey pin, I was fortunate enough to stumble upon today's
Internet Aneurysm
.
Posted by charlie on September 18th 2007
Leave Comment

Share
---
No comments have been posted.
---