News Details
bin find - captain power case
A recent expedition into the Preserve back storage has yielded this excellent
Captain Power
figure case: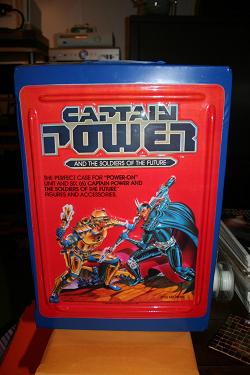 The case is in great shape, and while sadly not packed with Captain Power figures, it *did* contain several parts from the Interlocker Throne that I've been missing, along with the three US release
Battle Beast
Chariots! The timing of finding this case is certainly excellent, as I very nearly bought its twin on the ol' eBay this week, but for a change timing was solid and things worked out in the cheaper favor.
Posted by charlie on November 2nd 2007
Leave Comment

Share
---
No comments have been posted.
---