News Details
Indy Lego
This year, 2008, will mark a great resurgence in toys and related products for the Indiana Jones Franchise. One of the first companies out of the gate is, awesomely, Lego, with
four fantastic Indy sets
that they have just recently released. Anyone who is on their mailing list was probably excited to have received their catalog just a few days ago.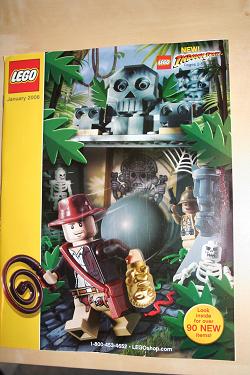 In no particular order, here are the great sets that have just hit the market:
You can pick up the whole set for $114.99, which is a bit of a price break over buying the sets individually. Given the usual price of Lego sets, it really seems that these sets are a great value overall. The design of the truck and car in the 'Stolen Treasure' set, the booby traps in 'Lost Tomb' and the sheer size and features in 'Escape' are inspired and exciting!
Posted by charlie on January 8th 2008
Leave Comment

Share
---
No comments have been posted.
---