News Details
Toy Fair 2008 - Day 4
Well folks, Toy Fair 2008 has come and gone, and it was fantastic. It seemed that every booth that I spoke with was feeling very good about their showing at the Fair this year, and felt that there had been good interest in their product. As you are probably noticing from the updates, I did not constrain myself to just the large action figure producers (though did try to hit them all) but rather made sure to see a large variety of companies. What is exciting in particular is that it indicates a strong overall toy industry, even in the face of the economic troubles that the country is currently facing. The quality and level of design that is being applied to products large and small, mass market and boutique, is helping to spur this growth, and I strongly hope that the resulting economic success will allow that trend to continue.
There is a new gallery up of the fine products from
Toynami
- I wanted to feature several in this update because they are pretty cool.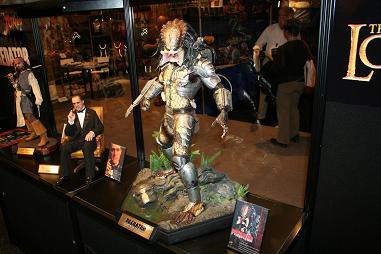 The Predator statue is amazingly impressive. It stands at least 2 feet tall, and the detail is astonishing.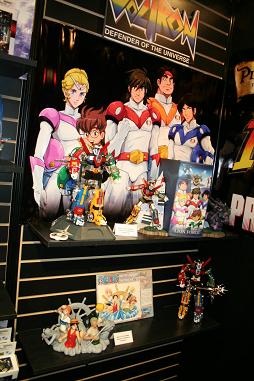 They are doing Voltron! A newly redone golion figure, as well as other products including nicely done bookends. Always good to see additions to the Voltron catalog! It even looks as if the Voltron figure comes with a blazing sword - fantastic! Please note that the Voltron products are still pending final approval.
While we're at it, here is a picture of the pirate ship from joojoo.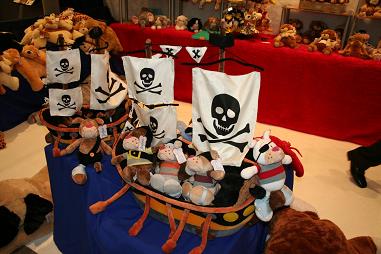 Ahoy there plush matey! We're hard at work sorting through all the content that we gathered over the last four days, and additional galleries will continue to come online everyday as quickly as possible.
Posted by charlie on February 21st 2008
Leave Comment

Share
---
No comments have been posted.
---