News Details
Toy Fair 2008 - Corgi gallery is live
Here are the latest galleries in the Preserve's coverage of Toy Fair 2008:
Brickadoo - Building toy with water soluable mortar.
Corgi - Muppets and hydrogen powered RC cars.
Delingos - Cool French stuffed animals ('soft toys').
The giant Corgi gallery has been posted, go check it out for an overview of most of their fantastic new products as displayed at Toy Fair 2008! Also, a gallery from a small French producer of 'soft toys' is up - go see what Delingos are all about! Here's an example of one of their cool products: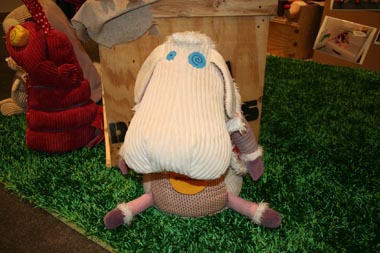 Also featured today is the company Brickadoo, who produces a colorful and creative line of building kits, designed to stimulate hands on construction creativity in kids with authentic building materials like bricks, mortar and wooden windows and doors. When it's time to build something new, the mortar will dissolve in water, leaving the bricks intact to use again! Check out the view of their town, which is several sets joined together.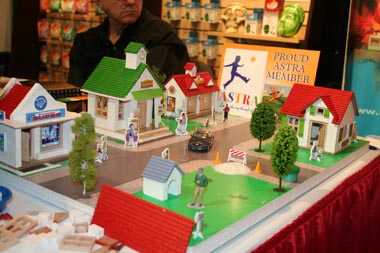 And finally, because Corgi has just done such a masterfun job with their new line of life size (1:1 scale) Muppets figures, I really want to make sure that everyone sees their Gonzo, because he's amazing.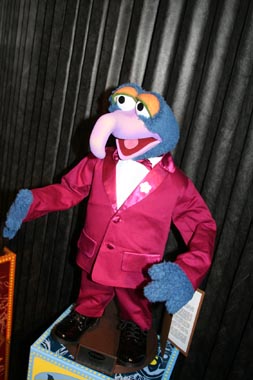 That red velvet suit alone would be a triumph, but then add in the perfect face and hands, the expression is just right, and the materials seem to have just arrived from
1979
- it's astonishing. Visit our
Corgi gallery
for pictures of Kermit and Animal!
Posted by charlie on February 23rd 2008
Leave Comment

Share
---
No comments have been posted.
---