News Details
Toy Fair - more galleries!
In an effort to plow through the raft of remaining pictures from Toy Fair 2008, an absurd number of new galleries have been posted today - check them out:
And really, who wouldn't want a little plush Jaws figure from Underground Toys, complete with sound?!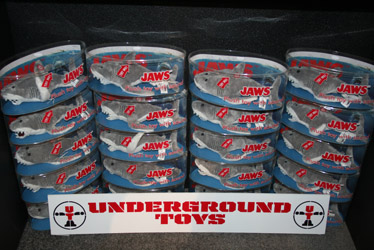 I know - it's like the perfect gift for any occasion! And lastly, you gotta love the Pirate Spawn.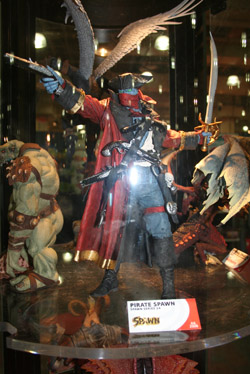 Even after all that, there are still a number of galleries to go up, believe it or not! Perhaps later today we can finish up the coverage of Toy Fair 2008, but it will likely stretch into next week a small bit. There are tons of new, and old, individual products to not lose sight of, so we will shift gears back into non-convention coverage soon!
Posted by charlie on March 2nd 2008, 01:20 AM
Leave Comment

Share
---
No comments have been posted.
---