News Details
New Indiana Jones Lego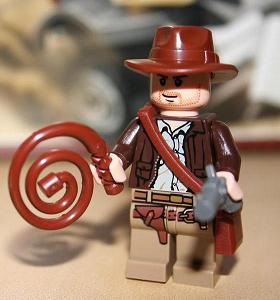 A trip to the wild and wolly interior of the local WalMart store was met with unexpected good tidings today, as an entire free-standing four-sided island display of Indiana Jones Lego had just been set up! Along with the first four sets that came out several months ago, the display featured the $10, $20, and $30 priced sets from the new movie! I had not heard a specific release date for these sets, so it was a great surprise to see them today. If anyone is in the market for the new Lego sets, and really everyone should be as they are awesome, then get on down to WalMart and look for that display!
Posted by charlie on April 17th 2008, 01:18 AM
Leave Comment

Share
---
No comments have been posted.
---