News Details
Transformers - Premium Barricade
To shift gears back to Transformers for a little while longer, today we take a look at one of the very last regular series Deluxe figures to be included in the series, the Premium series Barricade figure.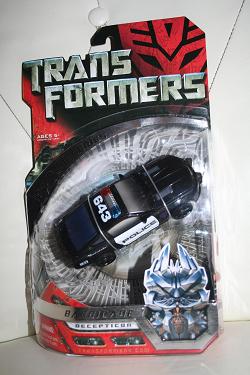 Still somewhat difficult to find on store shelves, at least around here, this Barricade has a cooked up bio to try to explain his premium status, which basically boils down to being bored so keeping himself in peak condition, in hopes that Megatron will return to lead the Decepticons to victory!
Posted by charlie on June 3rd 2008, 01:30 AM
Leave Comment

Share
---
No comments have been posted.
---