News Details
NYCC - MindStyle
A blast from several months in the past, I wanted to point everyone to the very large gallery of the most wonderful and product-packed
MindStyle
booth from the New York Comic Con!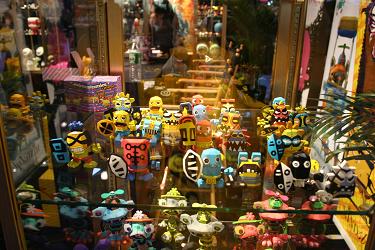 It was really astonishing to me how many different figures, of all shapes, scales and colors, they had jammed into their beautifully laid-out space. Every shelf contained enough detail and design to occupy many thoughtful minutes of study, and while my pictures are rarely the best, I hope they in some way can capture this for everyone at home. I just wanted to make sure this gallery didn't pass by without a front page feature - hopefully we can get some more shots of their awesome wares in San Diego!
Posted by charlie on June 20th 2008, 12:45 AM
Leave Comment

Share
---
No comments have been posted.
---