News Details
NYCC continues
Far after the fact, we continue to post a few pictures here and there from the excellent
New York Comic Con
! While it's but a distant memory for most people now, as the summer cavalcade of events continues unabated and with the Preserve trip to San Diego nearly upon us, we must insist that the memories from events past are the reason that the Preserve is here! In that light, we needed to feature what we felt was the best costume of the whole show, the tribute to Bad Attitood Baracas himself!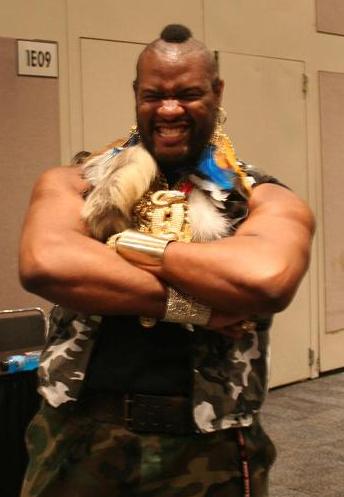 Check in with the galleries from NYCC now and then, you never know what you might find! Looking forward, though, we are getting geared up for the coverage of the biggest show of the year, and from the sound of things there are a tremendous number of announcements that we can expect to hear over those four magical days. Gentlemen and ladies, start your wallets.
Posted by charlie on July 6th 2008, 09:31 AM
Leave Comment

Share
---
No comments have been posted.
---